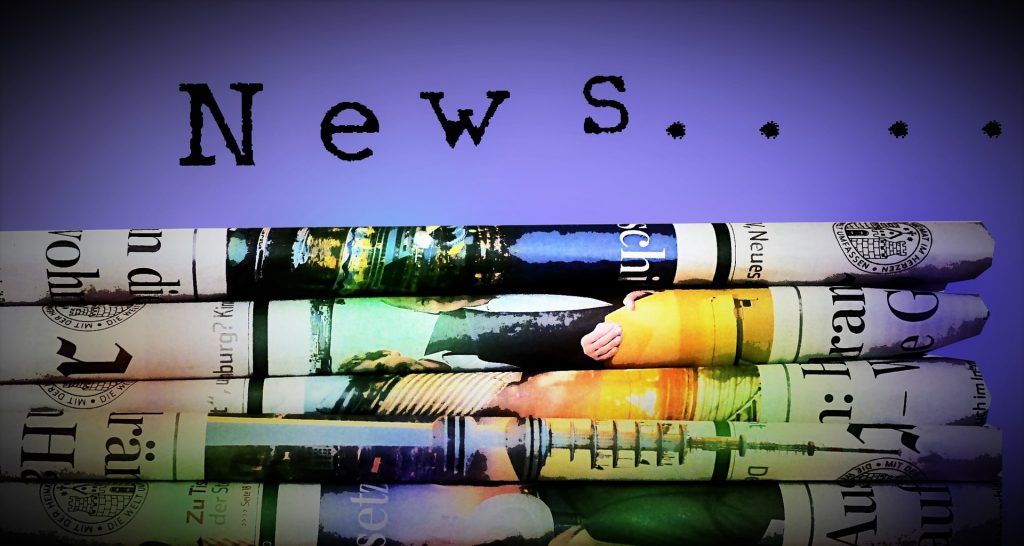 Daily Round Up: Wednesday February 28, 2018
11 things you need to know for Wednesday February 28, 2018. Follow us on facebook and Twitter to stay up to date with the latest news and information you need to know to Get Up to Speed and Out the Door.
National News Round Up:
THE HILL – Agriculture's time in the spotlight: Focusing on the 2018 farm bill: As U.S. net farm income continues its decline to lows not seen in a decade, agriculture is using this spring to ready for its turn in the political spotlight. – http://bit.ly/2oDRskB.
The White House – America's Resurgent Economy: Recent news shows surging small-business and consumer confidence, near record low unemployment claims, and expectations of continued economic momentum. – http://bit.ly/2Fb7NHT.
RedState – LOL: After Favorable Ruling, Trump Heaps Praise On Judge He Accused Of Being Unfair To Him In 2016: Donald Trump's "great" border wall is one step closer to being built as U.S. District Judge Gonzalo Curiel ruled Tuesday the administration could continue issuing waivers for environmental regulations impeding its construction. – http://bit.ly/2owx7OT.
Washington Examiner – Heritage Foundation: 64% of Trump's agenda already done, faster than Reagan: With unprecedented speed, the Trump administration has already implemented nearly two-thirds of the 334 agenda items called for by the Heritage Foundation, a pace faster than former President Reagan who embraced the conservative think tank's legendary "Mandate for Leadership" blueprint. – http://washex.am/2FbsbIP.
Newsmax – Sessions Pushes Back at Trump, Vows Justice Department Impartiality: Attorney General Jeff Sessions defended himself Wednesday against President Donald Trump's attacks about how the nation's top law enforcement official is handling Republican complaints about the Russia investigation. – http://nws.mx/2CNnXCe.
Minnesota News Round Up:
CENTER OF THE AMERICAN EXPERIMENT – COMPARED TO OTHER STATES, MINNESOTA'S ECONOMIC POLICIES DON'T RANK TOO WELL: Another day, another ranking of the states of the union. This time it is U.S. News which has ranked Minnesota the second best state in the union. But a closer look at the rankings shows that there is little to be proud of here in terms of our state's economic policy. – http://bit.ly/2HT1ZRT.
POWERLINE – "SAMANTHA POWER LIED TO MY FACE": Samantha Power made a name for herself with a book proclaiming our obligation to stop genocide abroad. Once she took office in the Obama administration, she became an apologist for Obama's detachment from the catastrophe in Syria and his deal with the genocidal maniacs in Iran, among other things. – http://bit.ly/2GSouFj.
Candidate News Round Up:
MPRnews – Rep. Paulsen backs bump stock ban, gun violence research: Minnesota Republican U.S. Rep. Erik Paulsen on Thursday offered a list of ideas he'd support to prevent more gun violence like the shootings that killed 17 people at a Florida high school last week. – http://bit.ly/2GSDiDE.
Winona Daily News – Midterms mayhem: Minnesota seats could tip power in U.S. House in November: WASHINGTON — In an unsettled election year, Minnesota — where half the congressional seats are up for grabs as electoral maps shift from red to blue and blue to red — could be the state that tips the balance of power in the U.S. House. – http://bit.ly/2HUMHMi.
TwinCities.com – Stewart Mills says he won't run for Minnesota's 8th District seat: Stewart Mills says he won't run for the Republican Party endorsement in the race to fill Minnesota's open 8th Congressional District seat. – http://bit.ly/2F33JX1.
Conservative Political Cartoons – http://bit.ly/2FE1CtG.