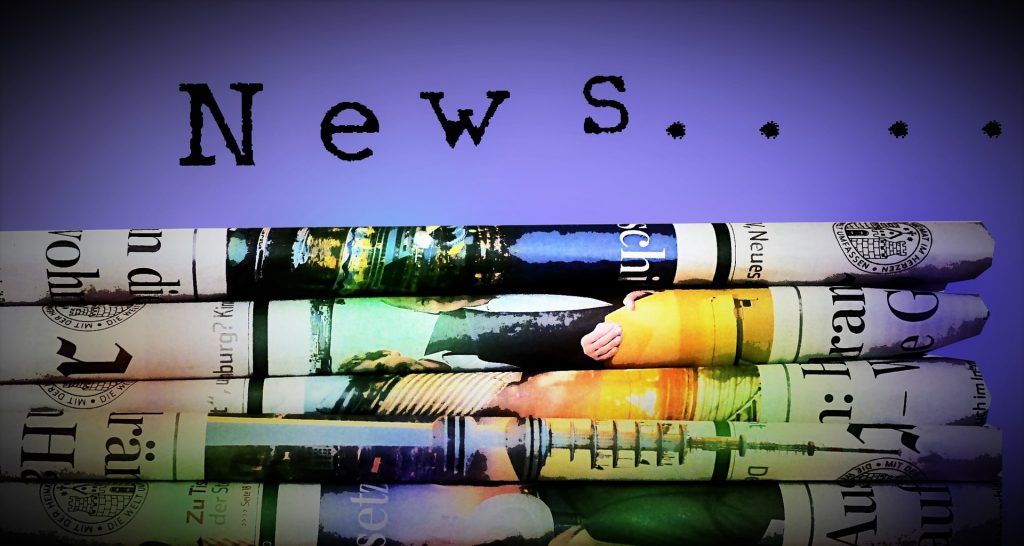 Daily Round Up: Thursday March 01, 2018
9 things you need to know for Thursday March 01, 2018. Follow us on facebook and Twitter to stay up to date with the latest news and information you need to know to Get Up to Speed and Out the Door.
National News Round Up:
THE HILL – Union position in SCOTUS case has Thomas Jefferson rolling in his grave: For almost two centuries, Thomas Jefferson has been rolling in his grave. Jefferson, in the Virginia Statute of Religious Freedom, wrote that, "To compel a man to furnish contributions of funds for the propagation of opinions which he disbelieves and abhors is sinful and tyrannical." – http://bit.ly/2FJWRPh.
The White House – Remarks by President Trump in Listening Session with Representatives from the Steel and Aluminum Industry: THE PRESIDENT: "Thank you very much everyone.  We have with us the biggest steel companies in the United States…" – http://bit.ly/2F4sYw3.
RedState – Chuck Schumer Isn't Voting For Trump Judicial Nominee Because He's White: "The nomination of Marvin Quattlebaum speaks to the overall lack of diversity in President Trump's selections for the federal judiciary," Schumer said. – http://bit.ly/2GRBmeE.
Washington Examiner – Europe readies trade retaliation against Trump's steel, aluminum tariffs: The European Union said Thursday it's preparing a series of trade restrictions against U.S. goods and services, in response to the tariffs on steel and aluminum that President Trump said he would be announcing next week. – http://washex.am/2F29Z5n.
Newsmax – Condoleezza Rice to Adam Schiff: 'Wrap It Up' on Russia Probe: Former Bush administration secretary of state Condoleezza Rice on Thursday urged House Intelligence Committee member and ranking Democrat Rep. Adam Schiff to "wrap it up" on the panel's probe of Russian meddling because "the country needs to get back to business." – http://nws.mx/2t7pxit.
Minnesota News Round Up:
CENTER OF THE AMERICAN EXPERIMENT – CELEBRATING THE ANNIVERSARY OF A VICTORY AGAINST FAKE UNIONIZATION: CHILD CARE PROVIDER FREEDOM: After eleven years of facing labor organizers at their doors, Minnesota in-home child care providers overwhelmingly rejected union representation in an election decided today in St. Paul." That was our news to you on March 1, 2016. – http://bit.ly/2F3Z2An.
POWERLINE – FARRAKHAN'S ELLISON: As Congress's first Muslim and the Democratic National Committee's Vice Chair, Minnesota Fifth District Rep.Keith Ellison has become a national figure. Minneapolis sits squarely within Ellison's district. – http://bit.ly/2FK5MjE.
Candidate News Round Up:
MPRnews – GOP tax bill debate plays out in MN's wealthiest district: The GOP tax bill is dividing candidates in Minnesota's wealthiest congressional district, a race some national pundits say is a bellwether on the fate of Republican control of the House. – http://bit.ly/2FIAZnq.
Conservative Political Cartoons – http://bit.ly/2GUaWZQ.