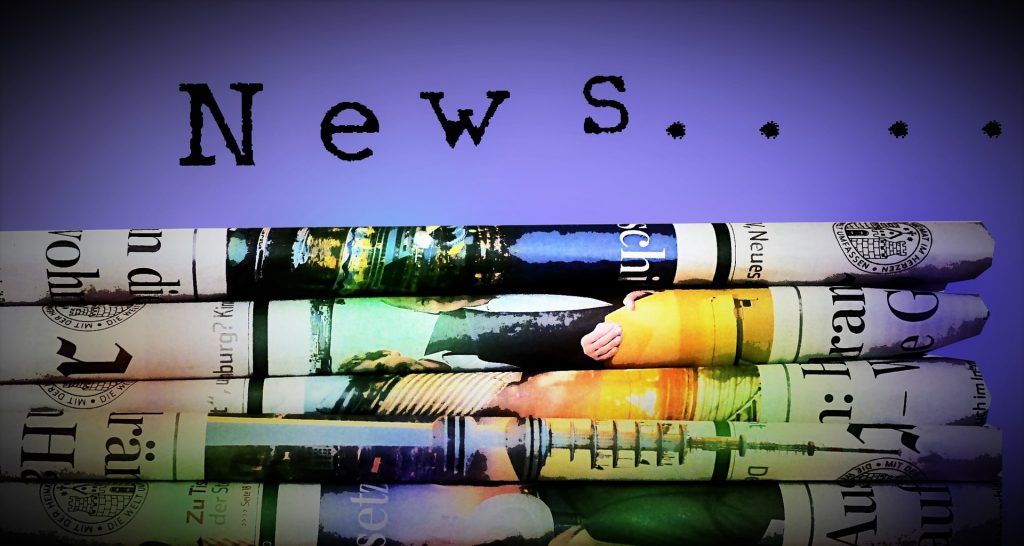 Daily Round Up: Tuesday, February 27, 2018
12 things you need to know for Tuesday February 27, 2018. Follow us on facebook and Twitter to stay up to date with the latest news and information you need to know to Get Up to Speed and Out the Door.
National News Round Up:
THE HILL – White House: Trump stands by raising age limit for assault rifles: President Trump is standing by his calls to raise the age limit to buy the type of high-powered rifle used in the Parkland, Fla., school shooting, the White House said Tuesday.  – http://bit.ly/2FAC6Wa.
Fox News – One state pursues 'end of ObamaCare,' setting stage for new fight: Idaho has become ground zero in a new ObamaCare fight, with officials pursuing major changes that could serve as a national model for other states looking to expand insurance options in defiance of the law – even as Democrats warn of higher costs for vulnerable customers. – http://fxn.ws/2GQfro6.
com – Trump names campaign manager for re-election bid: WASHINGTON — President Donald Trump has named former digital adviser Brad Parscale as campaign manager of his 2020 re-election campaign. – http://bit.ly/2EXJqdj.
Washington Examiner – Jeff Sessions: DOJ will open investigation into FISA abuses: Attorney General Jeff Sessions said Tuesday that the Justice Department will investigate alleged abuses of the Foreign Intelligence Surveillance Act, months after President Trump has argued that the Obama administration used FISA to spy on his transition team. – http://washex.am/2oALbq4.
Newsmax – Case-Shiller: Home Prices Jump in 2017 at Fastest Pace in 3½ Years: U.S. home prices rose last year at the fastest 12-month pace in more than three years, as potential home buyers fought over a limited number of available properties. – http://nws.mx/2sYnBsJ.
Minnesota News Round Up:
com – Minnesota is second best state in nation, U.S. News and World Report says: Minnesota is the second best state in the nation, according to a U.S. News and World Report study released Tuesday. http://bit.ly/2BVd5W3.
CENTER OF THE AMERICAN EXPERIMENT – Newsweek Fraud Investigation Has Minnesota Roots: Due diligence by a Minnetonka bank affiliated with TCF Financial has apparently played a pivotal role in the meltdown underway at what used to be one of America's best known media brands–Newsweek. – http://bit.ly/2FapKGo.
POWERLINE – COLLUSION: LOOSE THREADS: I want to note a few columns that supplement previously assigned reading on the Schiff memo. – http://bit.ly/2EXDrJw.
Candidate News Round Up:
SUN SAILOR – Rep. Erik Paulsen gives service awards to Plymouth and Wayzata groups, individuals: Third District Congressman Erik Paulsen (R-Eden Prairie) has presented the Star of the North Award for community service to 10 groups and individuals from the district for their exceptional generosity and good deeds throughout the community. – http://bit.ly/2ov4YI7.
coindesk – Lawmakers Renew Calls for US to Lead on Crypto Innovation: "Cryptocurrency networks are much more than alternatives to the dollar or payment mechanisms."  That was the message delivered to the heads of the Securities and Exchange Commission (SEC) and Commodity Futures Trading Commission (CFTC) Wednesday by three lawmakers and members of the Congressional Blockchain Caucus (CBC), a bipartisan group launched last year in a bid to support the technology and its interests on Capitol Hill. – http://bit.ly/2F9SAH2.
Austin Daily Herald – Jim Hagedorn holds "Thought Leader" meetings in Austin: Republican congressional candidate Jim Hagedorn visited Austin on Thursday to meet with city, county and civic leaders in what he calls "thought leader" meetings. – http://bit.ly/2t3V4C2.
Conservative Political Cartoons – http://bit.ly/2EWbX7b.