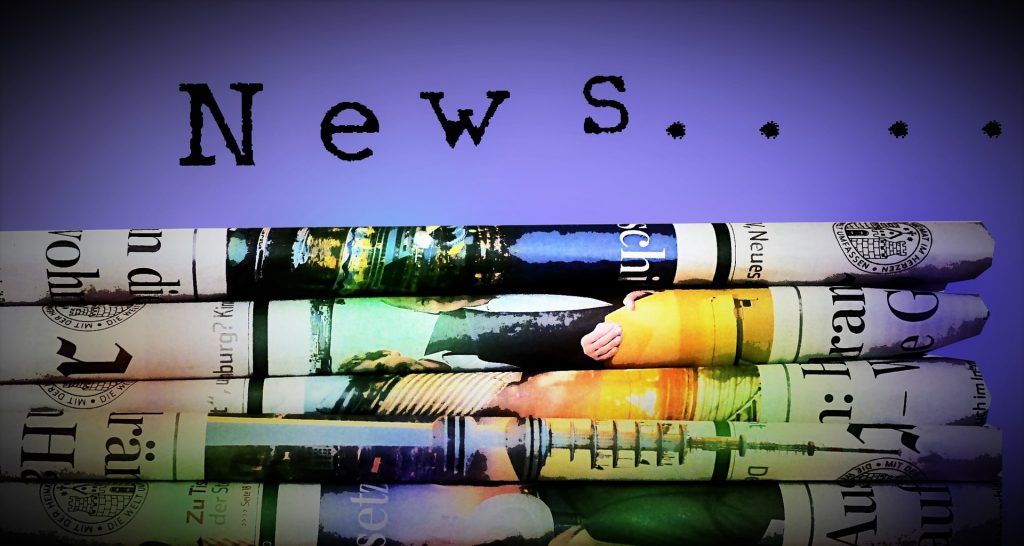 Daily Round Up: Thursday March 08, 2018
8 things you need to know for Thursday March 08, 2018. Follow us on facebook and Twitter to stay up to date with the latest news and information you need to know to Get Up to Speed and Out the Door.
National News Round Up:
THE HILL – FULL VIDEO: Citing national security, Trump orders steel, aluminum tariffs: On Thursday afternoon, President Trump officially signed paperwork enacting tariffs of 25 percent on steel and 10 percent on aluminum. He was flanked by steel and aluminum workers during the White House event. – http://bit.ly/2Igacjq.
FOX NEWS Insider – Gorka Targets Tech Companies: How About Censoring Jihadis Instead of Conservatives?: Former White House adviser Dr. Sebastian Gorka appeared on "Fox & Friends" to react to an ISIS-inspired teenager's plot to bomb his Utah high school. – http://bit.ly/2DbK2KU.
The White House – Statement from the President on International Women's Day: On International Women's Day, we celebrate the many incredible contributions made by women of all ages in the United States and around the world. We honor the vital role of women in our communities, businesses, civil society, and government. – http://bit.ly/2G7Wqi7.
The Daily Caller – Louisiana Senator Reframes Sanctuary City Vs. ICE Debate Around Me Too Movement: Bill Cassidy took a new approach to criticizing California officials and sanctuary cities refusing to comply with ICE officers by directly reframing the debate around sexual and domestic abuse Thursday night. – http://bit.ly/2IfD6A4.
Minnesota News Round Up:
CENTER OF THE AMERICAN EXPERIMENT – Want to raise pay? Don't wave a placard, invest in capital and skills: I've written a couple of times now about the Citizens League's recent report on the introduction of the minimum wage in Saint Paul. The Citizens League makes no recommendations, but as I wrote yesterday, it is clear from their findings that the burden will fall hardest on the city's smaller employers. – http://bit.ly/2DcVUfv.
POWERLINE – POLL: DEMOCRATIC INCUMBENTS TRAIL IN FIVE SENATE RACES: Last year at this time, many Republicans were optimistic about the opportunity to pick up enough Senate seats in 2018 to approach, or maybe even reach, a filibuster-proof majority — i.e. 60 seats. After all, ten seats held by Democrats in states carried by President Trump would be in play. – http://bit.ly/2DbsYVh.
alphanews – Mall of America Proposes Taxpayer Funded Waterpark: BLOOMINGTON, Minn. – The Mall of America may soon feature a taxpayer-funded waterpark.  Triple Five, the owners of Mall of America, proposed a $150-200 million taxpayer-funded waterpark to the Bloomington City Council and Port Authority. – http://bit.ly/2FjvoqG.
com Pioneer Press: Lawmakers draw up plan to downsize Minnesota's Legislature:  A pair of Minnesota lawmakers thinks the Legislature is too large. They want to see if voters agree. – http://bit.ly/2FojqMI.
Conservative Political Cartoons – http://bit.ly/2p0Y5hn.