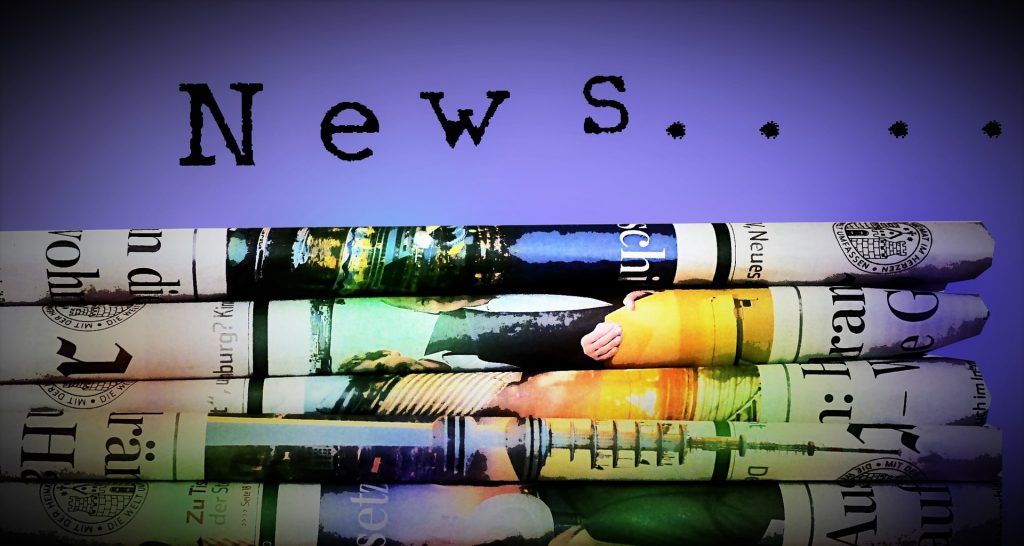 Daily Round Up: Thursday, February 22, 2018
8 things you need to know for Thursday, February 22, 2018:  Call for tax exemption to fund infrastructure; School district trains teachers to use guns; Trumponomics explained; A look back at Presidential norms; CNN gives kids scripts for townhall; Fed's Bullard on markets; Walmart puts tax windfall to work; and something to make you smile.  Follow us on facebook and Twitter to stay up to date with the latest news and information you need to know to Get Up to Speed and Out the Door.
THE HILL – State treasurers call for restoring tax exemption to help fund infrastructure: The National Association of State Treasurers (NAST) is urging Congress to reinstate a tax preference that was eliminated in the GOP tax-cut law, arguing that doing so would help state and local governments finance infrastructure projects. – http://bit.ly/2okW0gu.
FOX BUSINESS – Ohio school districts train teachers to handle guns: Two school districts near Dayton, Ohio have trained a confidential team of teachers and staff to fire back at an active shooter. – http://fxn.ws/2sOfPkZ.
CENTER OF THE AMERICAN EXPERIMENT – Stephen Moore on Trumponomics: Yesterday, Center of the American Experiment was delighted to have economist Stephen Moore address our quarterly lunch forum. His talk was both entertaining and informative about the national economy. – http://bit.ly/2EMCAeS.
POWERLINE – ONCE UPON A TIME IN AMERICA: Yesterday on Bret Baier's Special Report, his panel was discussing President Trump's latest tweets about Russia. – http://bit.ly/2BMIBpg.
Breitbart – Shooting Survivor Quit CNN Town Hall After Refusing to Ask 'Scripted' Question: Colton Haab, a student who survived last week's mass shooting at Marjory Stoneman Douglas High School in Parkland, Florida, refused to participate in a CNN Town Hall on Wednesday night after he was told to ask a "scripted" question. – http://bit.ly/2Cet6HA.
ZeroHedge – Bullard Calms Markets: "Everything Needs To Be Perfect" For Fed 4 Rate Hikes: Yesterday, what many strategists had believed would be a quiet release of minutes from the Fed's Jan. 31 meeting was, in reality, anything but. – http://bit.ly/2HGgU1F.
Washington Examiner – Walmart pours $2 billion tax windfall into e-commerce, pay raises: Walmart, the world's largest retailer, expects an extra $2 billion this year from a GOP-led tax overhaul, money that it will invest in pay raises for employees and upgrades to an online business whose growth slipped at the end of last year. – http://washex.am/2sNdarY.
Conservative Political Cartoons – http://bit.ly/2orpmsH.