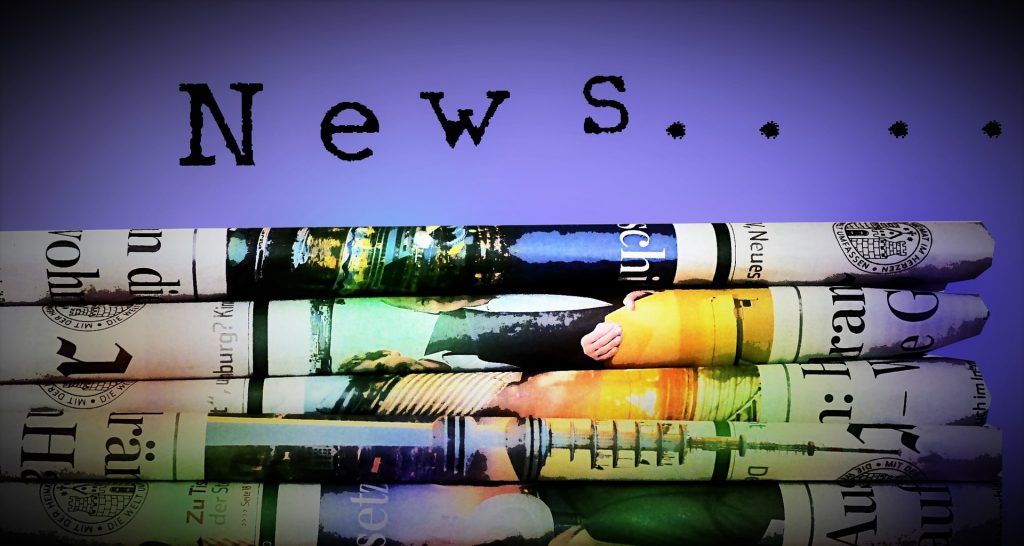 Daily Round Up: Friday, February 23, 2018
8 things you need to know for Friday February 23, 2018:  American metals and minerals could play leading role in rebuilding infrastructure; Freight trailer with migrants found abandoned by border; Ways to analyze your local economy; Commentary the divide in the U.S.; Polls support Presidents immigration policy; Criminal intent or racial profiling; Debt and the middle class; and something to make you smile.  Follow us on facebook and Twitter to stay up to date with the latest news and information you need to know to Get Up to Speed and Out the Door.
THE HILL – Rebuild U.S. infrastructure with American metals and minerals: The recently-enacted budget deal between the White House and Congress may signal a new willingness for bipartisan compromise in Washington. If so, no issue is more deserving or more perfectly poised for immediate action than investing in America's crumbling infrastructure.. – http://bit.ly/2ET8KkA.
FOX NEWS – 103 migrants found abandoned in freight trailer near US border: Mexican immigration agents say they have found 103 Central American migrants in a freight trailer left by a roadside near the U.S. border. – http://fxn.ws/2sNxfOJ.
CENTER OF THE AMERICAN EXPERIMENT – Do You Understand Your Local Economy?: Data is at the base of a lot of what we do here at the Center. Our recent report on Minnesota's economy, for example, was drawn from a wide range of data, much of it produced by agencies of the US government. – http://bit.ly/2oq2WsE.
POWERLINE – THOUGHTS FROM THE AMMO LINE: One of the more depressing things said by Nancy Pelosi, former Babbler of the House, was the notion that a $1,000 bonus is "crumbs." Almost nothing in the last ten years has been more symbolic of the divide in this country between the elite and the regular people that Kurt Schlichter, Townhall columnist par excellence, calls The Normals. – http://bit.ly/2Cf7Ph1.
The White House – New Poll Shows Overwhelming Support for President Trump's Immigration Priorities: More than 8 in 10 voters want a system of immigration that selects individuals based on their education and skills rather than our current system that selects immigrants based on whether they have relatives already in the United States. – http://bit.ly/2omL9Tm.
alphanews – Winner: Media's Attempt To Replace Criminal Behavior With Racism: Congratulations to Paul Kane of Mankato who wins this week's Alpha News media bias contest for noticing a recently developed narrative made out of whole cloth in the service of a Regressive Left agenda: people's behavior doesn't get them arrested, it's their skin color. There is no objective, fact-based foundation for this new claim but that doesn't stop the media. Everything is racist and they're here to "prove" it. – http://bit.ly/2Fs97nA.
ZeroHedge – Debt On Track To Destroy The American Middle Class: In fact, the current economy only favors the wealthy owing to their flourishing financial assets such as stocks and bonds. Owing to the lack of real assets such as property and commodities, the middle and lower classes are becoming overwhelmed due to the serious consequences of the spending/debt cycle. – http://bit.ly/2HJjPXp.
Conservative Political Cartoons – http://bit.ly/2HGU0qR.